Family Dinner Project- February – Painting A Story
Grant Wood, Iowa, 1892 – 1942
Grant Wood was an American painter who is best known for his work depicting the Midwest. In 1930, he exhibited his most famous painting, American Gothic. Among the most iconic and recognizable images in American art, it helped propel Wood to fame and launch the Regionalist movement, of which Wood became the de facto spokesperson.
Grant Wood was born on his parents' farm outside of Anamosa, Iowa, on February 13, 1891. These idyllic settings would leave a lasting impression on Wood and profoundly influence his later thinking and work, though he would spend much of his life after the age of 10 in the relatively more urban setting of Cedar Rapids, where his mother moved Wood and his younger sister Nan after their father died.
Wood developed his interest in art while still in grammar school and showed promise. He continued to nurture his talents in high school where he designed sets for plays and illustrated student publications. After graduation in 1910, Wood attended the Minneapolis School of Design and Handicraft. Over the next few years, Wood further expanded his creative repertoire by learning to work with metal and jewelry as well as build furniture. When he moved to Chicago in 1913, he used these skills to make a living.
In Chicago, Wood spent his days at his jewelry and metalworking shop and his evenings developing his talents through correspondence courses and classes at the Art Institute. However, when his mother fell ill in 1916, Wood left Chicago to return to Cedar Rapids, where he took a job as a grammar school teacher to support his mother and sister. However, his familial obligations did not stop Wood from continuing to make progress as an artist. As such, several years later a local department store held an exhibition that included several of his paintings and led to further commissions.
During the 1920s, Wood was also able to find a way to travel to Europe, visiting the museums of France and Italy, studying at the Académie Julian and exhibiting his work in Paris. He returned from these trips profoundly inspired by the Impressionists, whose pastoral subject matter spoke to his own sensibilities.
However, it would be on a 1928 trip to Munich, Germany—where he was overseeing the production of a stained glass window he had designed for the Veterans Memorial Building in Cedar Rapids—that Wood had the revelation that ultimately changed the direction of his art and propelled him to fame. After seeing the works of 15th- and 16th-century German and Flemish masters, whose realism and attention to detail bowled him over, Wood returned to the United States determined to integrate their approach into his own work.
Abandoning his earlier Impressionistic leanings, Wood began to formulate a more realistic style through which to convey the rural subject matter he had held dear since his youth. One of his first paintings from this period is also his most famous: American Gothic. Showing a farmer (who was modeled after Wood's dentist) and a woman who is either his wife or daughter (modeled after Wood's sister) standing stoically in front of a white farmhouse, American Gothic was exhibited at the Art Institute of Chicago in 1930 and won immediate acclaim. It has since become one of the most recognizable images in the history of American art. At times interpreted as parody, according to Wood the work is in fact intended as an affirmation of its distinctly Midwestern subject matter and implied values, standing apart from those of large American cities and, even more so, European culture.
With his paintings of small-town life, Midwestern landscapes and historical scenes, Wood became the de facto spokesperson for the American Regionalist movement. His paintings were much in demand. Besides American Gothic, other representative works include Woman With Plants (1929), The Appraisal (1931) and Daughters of Revolution (1932).
In 1932, Wood used his newly won fame to co-found the Stone City Colony and Art School, where he could spread the message of Regionalism to aspiring artists. Two years later, however, he accepted a position with the art department at the University of Iowa, where he believed he could have an even greater impact. That same year, Wood was also named director of the Public Works of Art Project in Iowa and was featured in a Time magazine cover story about Regionalism. In 1935, he published the essay "Revolt Against the City," in which he laid out the tenets of the movement.
With the rise of abstract movements in American art, Wood's Regionalism was falling out of favor and put him at odds with many of the faculty at the university. Frustrated, in 1940, Wood took a leave of absence. He died of cancer on February 12, 1942, at age 50, and was buried on his family's plot in Anamosa.
Excerpts taken from www.biography.com/artist/grant-wood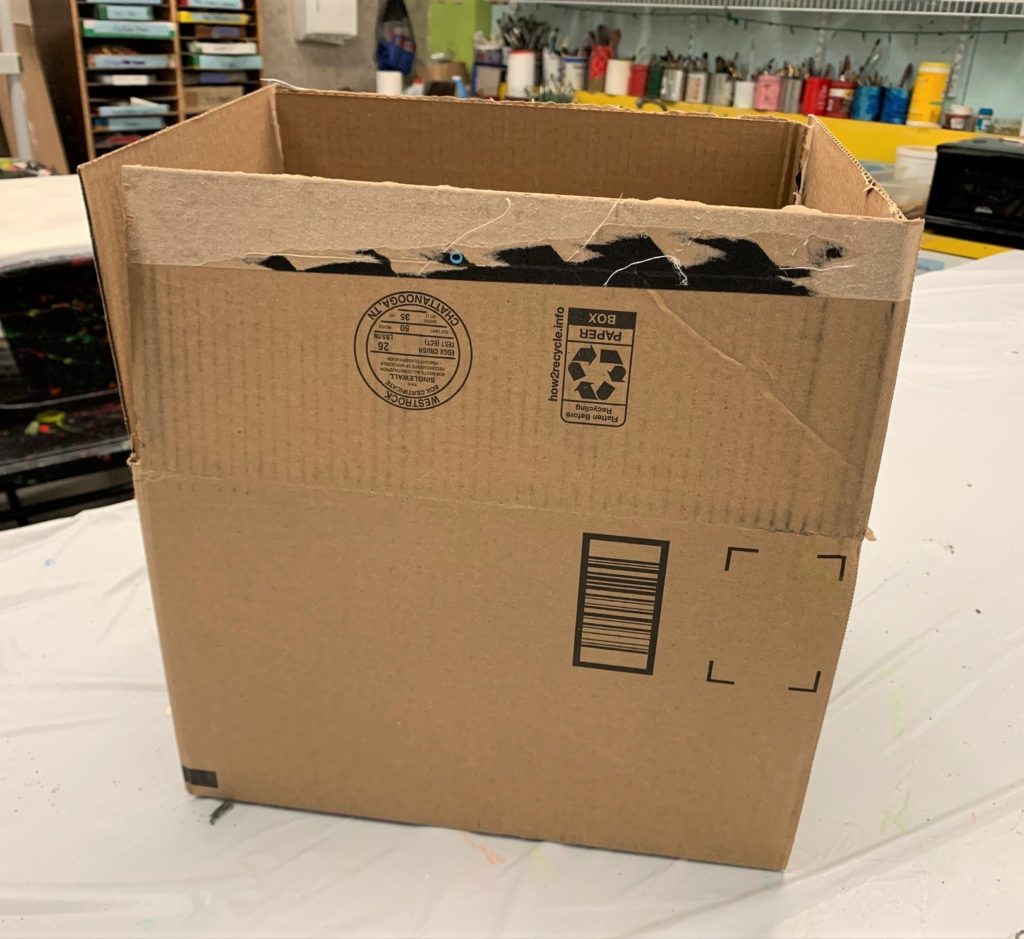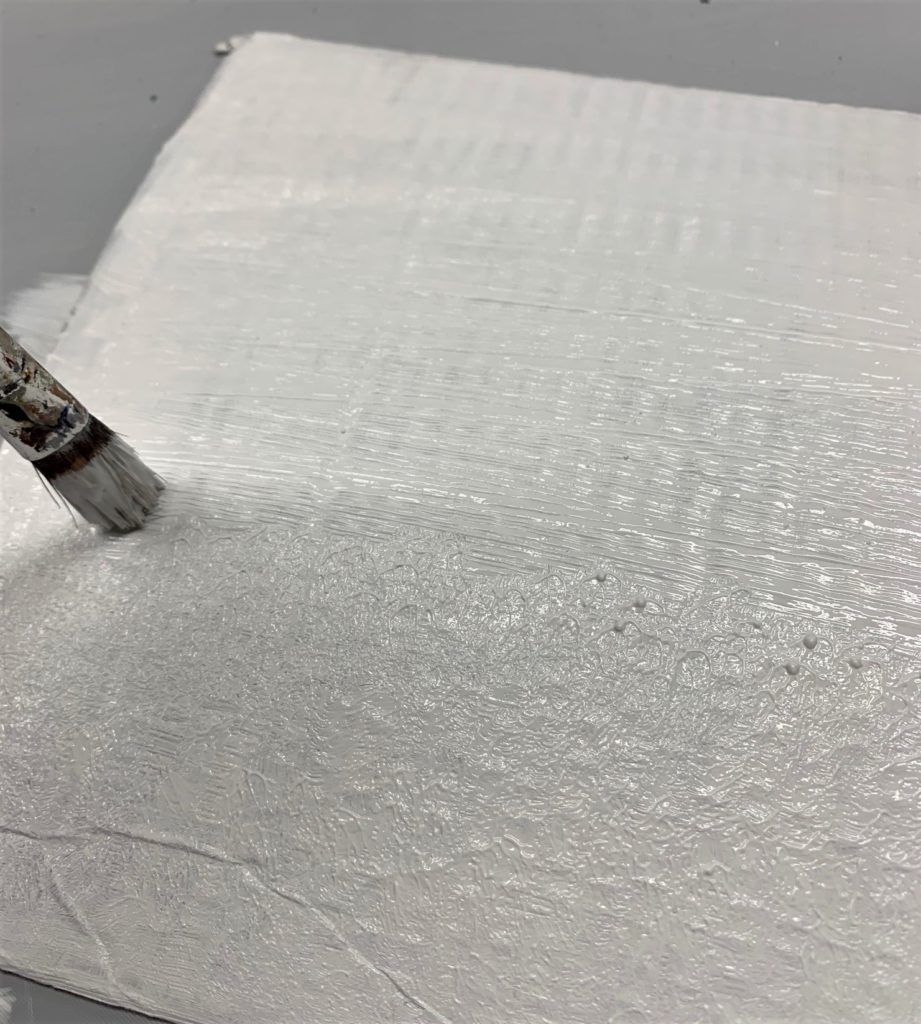 To begin your project, we must first gather materials.
Cardboard
Scissors
Paint
Colored Pencils
a Story or Memory
Now that we have our supplies, it's time to assemble.
Think of a story you want to tell. It can be of a favorite memory, a combination of moments with friends or family, or even a dream. How can you draw that story? Think of who is in your story, characters. Where the story is at, setting. What you are doing, action. Are there special objects, clothing, other visual cues that make the story personal or will help others understand your story?
Find a cardboard box. Cut one side of your box out. It can be whatever size you need to fit your story on.
Use white, acrylic paint to coat one side of your cardboard. Matte paint works best.
Once the paint is dry, resketch your visual story onto the cardboard.
Add color to your story using colored pencils. Play around with blending colors to create new colors, using lighter and darker shades on objects to create light and shadow.
Observe. Notice how the texture of the colored pencil is similar to the texture of Grant Wood's paint. Wood's style of paint is very light and dream like, using muted colors and clean brush strokes.
Last step…
Share! Post your projects on Facebook or Instagram using the hashtag #qacfamilydinnerproject for your chance to win a $40 gift certificate to use towards classes and workshops at the Art Center! Winner will be drawn April 30!
*SAFETY NOTE: All children under 15 should be accompanied by an adult. Be sure that you read all product directions before use and follow all safety directions listed. When use of hazardous fumes, example: spray paint, use outside or in a well-ventilated space.
**SAFETY PRO-TIP: When using hot glue, if hot glue gets onto your skin DO NOT ATTEMPT TO PULL IT OFF WHILE THE GLUE IS STILL HOT, this will only spread the glue and cause more harm. DO Run area under cool water until glue has cooled or the glue pops off. There will still be a burn, but the injury will be limited. Use burn cream if necessary. Seek medical attention when needed.