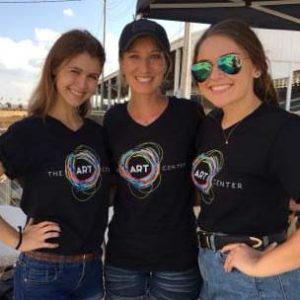 High School Summer Employees
The Quincy Art Center has been granted the Illinois Arts Council Summer Youth Employment in the Arts Project Grant and is seeking high school students to apply for two paid summer student employee positions! Students currently enrolled in high school and 2018 graduates are eligible to apply. Applicants should be interested in pursuing careers in the visual arts or art education.This project is funded by the Illinois Arts Council, a state agency.
Applicants must commit to the entire ten weeks.  The Student Employee positions are scheduled for June 4 – Aug 10, 2018 at 20 hours per week.  Compensation is $10 per hour. Download the 2018 High School Summer Student Employee Application and Job Description.
Applications are due on Monday, May 21, 2018. To apply, please send a completed application form to: Quincy Art Center, ATTN: Summer Youth Employment in the Arts Project, 1515 Jersey St., Quincy, IL 62301. You may also email your application to Kayla Obert, Director of Education and Volunteers at kobert@quincyartcenter.org.